Adding efficiency through the introduction of Auto Attendants to automatically route calls or the use of the Monitoring feature to increase the visibility of a user's phone status are common benefits of the BroadSoft service.
Introduction
UC-One Connect helps you stay in touch with colleagues using chat, for quick interactions when it's not convenient to talk. There are two ways to send a chat message – from the message window and from a contact's profile.
When your notification settings are turned on for UC-One Connect, you will receive notifications to our mobile phone when you receive chat messages through UC-One Connect.
How to Send a Chat from the Messages Window
To initiate a chat message to another colleague, first select the contact by tapping on the Pencil icon and typing the contact's name.
Enter your message and tap Send.
How to Send a Chat from a Contact's Profile
You can also find a colleague through Favorites, Groups, or search the Directory.
Tap the colleague's name, then tap Chat.
Receiving Messages
You will receive a notification on your mobile phone when a new chat message arrives.
Swipe to view it and respond.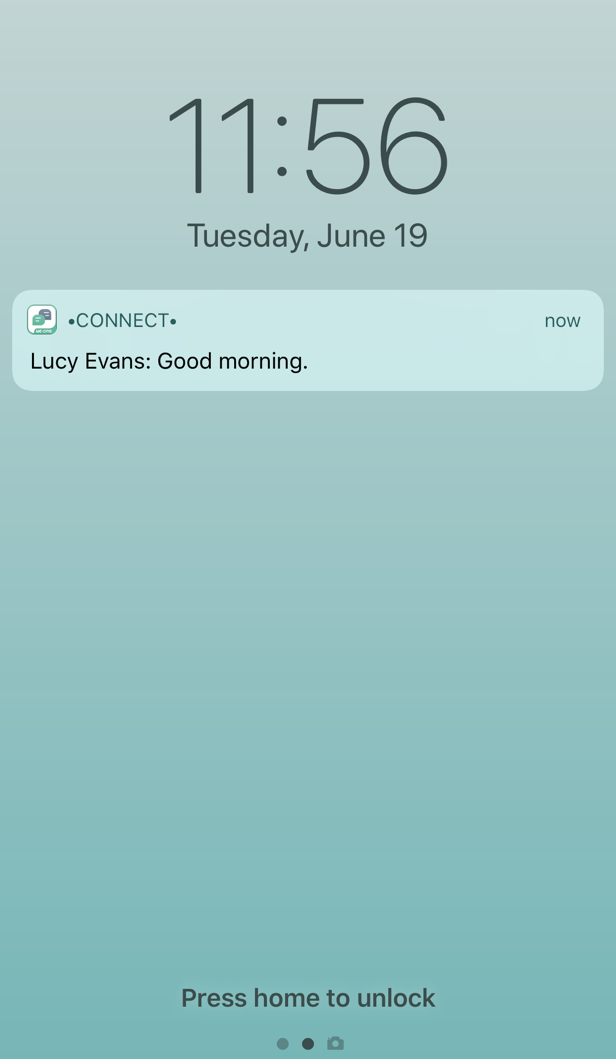 Click image for large view
Click image for large view